YANK! – A World War II Love Story
---
Off West End / Regional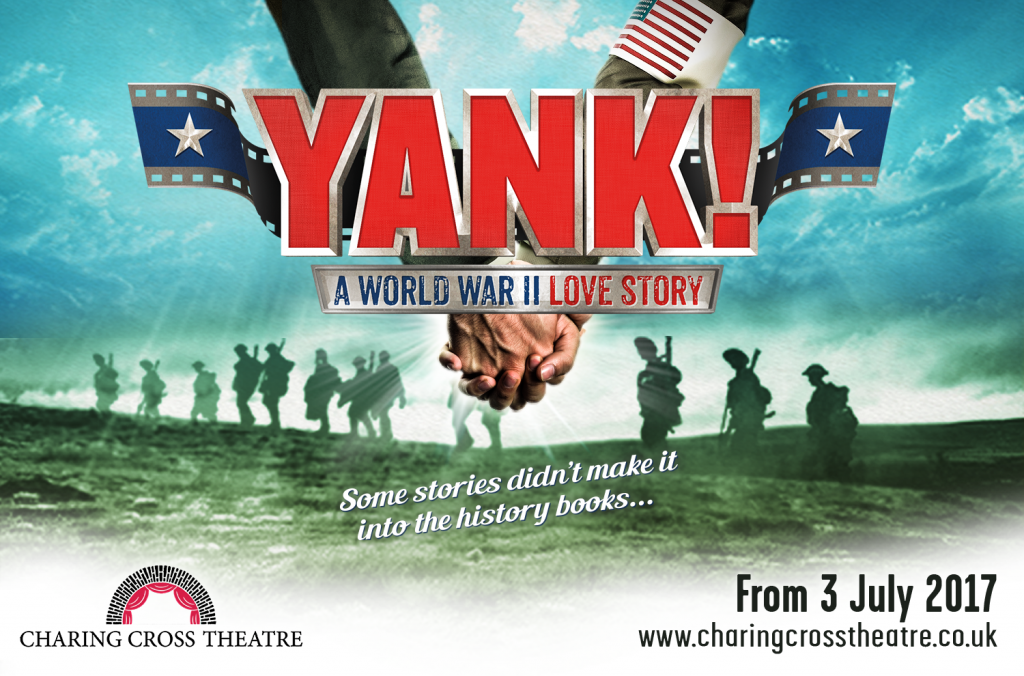 Katy Lipson for Aria Entertainment, Hope Mill Theatre, Ben Millerman,
Jim Kierstead and Guy James
present the
LONDON TRANSFER of the Off-Broadway hit!
"Some stories didn't make it into the history books"
In 1943, young Mid-Westerner Stu serves in the army as a photographer for Yank Magazine, the journal 'for and by servicemen'. Following the men in Charlie Company, YANK! the musical explores what it means to be a man and fall in love… and struggle to survive in a time and place where the odds are stacked against you.
Based on the Off-Broadway hit production, YANK! transfers to London following a hugely successful run at the Hope Mill in Manchester earlier this year. Directed by James Baker, with a story and music by American brothers David and Joseph Zellnik, the musical pays homage to the timeless music of the 1940s.
---
YANK! is sensational.

James Baker's direction gets every beat and gear change just right..
Another 5-star gem.

…it is a completely immersive and multi layered emotional piece of theatre.
YANK! fully deserves its instant standing ovation and is a touching, heart-rending show superbly performed by a cast oozing with confidence and class.

The eye-catching choreography from Chris Cuming is brought to life with precision and energy…
..earthed with real sincerity and powered by a strong ensemble who bring a robustly masculine grace to it.
Chief honours go to the lone female, Sarah-Louise Young, who portrays every mom, sweetheart and radio idol that helped to get these brave, frightened men through the war.

James Baker's direction, James Cleeve's musical supervision and especially Chris Cuming's choreography hit standards far in advance of what seems reasonable to expect from the fringe.
This slideshow requires JavaScript.
Production Photos: Anthony Robling
3rd July – 19th August 2017
Charing Cross Theatre, London
DIRECTOR – JAMES BAKER
MUSICAL DIRECTOR – JAMES CLEEVE
CHOREOGRAPHER – CHRIS CUMING
CASTING TO BE ANNOUNCED